| | |
| --- | --- |
| Home Page | |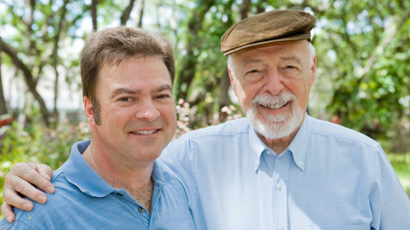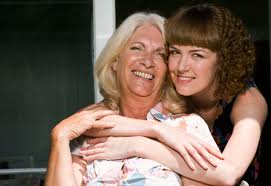 NEW CLIENT OFFER
NEW SERVICE INTRODUCTORY RATES


We hope you will find everything you need about the care at home and community support we provide.
Entrusting a stranger with the support and care of a loved one is not easy. You need to have trust and confidence that the company you engage to support for you or your loved one will do their absolute best for the individual. That's what Nina Duffy believed when she started Care Direct Salford in 2006; our philosophy hasn't changed and we remain a family run business with family backed values.

Nina Duffy (RMA) & Philip Duffy (BA Hons Dipsw) have many years experience of supporting individuals in the community or living at home.
Philip is HCPC Registered.


Nina worked mainly at Salford Royal Hospital stroke centre and later supervised Age Concerns dementia services. Philip has many years within mental health & dementia services of Salford as a Social Worker for Salford Social Service's mental health team.

Dementia Care
Care Direct has over many years of experience of supporting customers with dementia; over 50% of our elderly customers choose us for their Alzheimer's or dementia care. This means we understand the very specific daily challenges and different stages of living with and caring for someone with dementia as well as promoting the belief that appropriate dementia care can be provided at home. The realisation that somebody you love is no longer able to fully look after themselves can be one of the hardest times in your life. However, we are successfully supporting those with Vascular Dementia, Lewy Body, Frontal Temporal ( Picks) and Alzheimers with a support worker within the comfort of their own home.


An alternative to residential care
When looking at care options for someone living with Dementia, having our support is an increasingly popular

alternative to long term residential care

.

A familiar environment, with dementia care on a one-to-one basis, will allow customers to receive the permanent support they need whilst remaining in the comfort of their own home. We are here to talk too!

One to one tailored care


We specialise in providing full time, one to one support from highly trained handpicked support workers who are truly passionate about caring. Through our support workers we are able to ensure personalised attention and support for your loved one at all times. From companionship through to personal care and to higher level care needs we can support anyone to stay at home. Our carers are there to promote you regulor routines and preferences, including trips out and mealtime choices.

At Care Direct we are proud of our care team, without them we would not have the reputation we have today. Empathy, compassion, skill and commitment are just some of the attributes that we ensure all of our carers have.
Care Direct is at the foremost of the Person Centre Planning and Personalisation for supporting people, please click on the link below and view our conference presentation to the northwest care sector to prepare those companies for personalising their services

.



Fully regulated and endorsed
We are fully regulated by the Care Quality Commission (CQC) and are proud of the fact we have always received the maximum rating from them and their predecessors, the Commission for Social Care Inspection.
We recently had an unnannounced Care Quality Commission Inspection on the 15/05/2012 of our service. We are very pleased with our inspection as we are fully compliant with the Standards & Outcomes.
To read our latest 2012 Care Quality Commission report please click here


We will support any individual from 2 hours to 40 hours per week, no matter what their personal circumstances are.

Call Now:

0161 789 8729

Thank You.
Office opening hours: Monday to Friday 09.00am - 4.30pm
Office Closed: Saturday & Sunday.




Registered With CQC (Care Quality Commision)